Lake Champlain, Vermont
Hello!
How are you?
Enjoying your summer?
As I was scrolling through
my cellphone photos
recently
and I noticed there
was an overwhelming amount
of

water-related

images.
It seems to be the theme for the summer of 2015.
Lake Champlain with the Adirondack mountains in NY state in the background.
Lake Champlain - as seen from Burlington, VT
Lake Champlain from the Charlotte-Essex Ferry boat.
Lake Champlain from Charlotte, VT
In June we drove from Illinois to Vermont
and back and crossed through Ohio, Pennsylvania,
New York and Vermont.
Our destination was Burlington, VT
which is on the east coast of Lake Champlain ---
a natural lake so perfectly nestled between the
Green Mountains of Vermont and the
Adirondack Mountains in New York.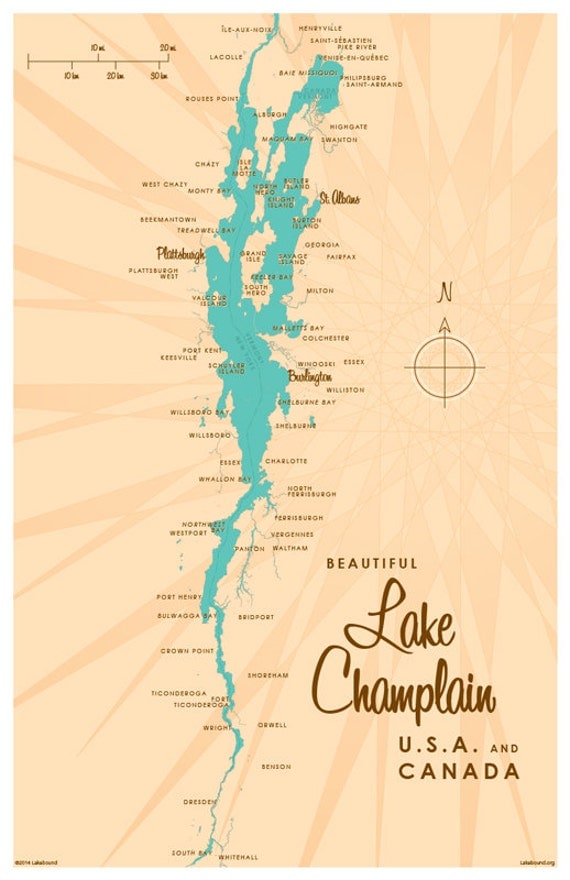 Buy this wonderful map here
While driving through the Adirondacks,
we passed by this stunning waterfall
as we crossed over a bridge
in the small town of Wadham, New York.
We pulled over to take in the beauty
of this place. I could have stood and watched
the waterfall for HOURS.
Mesmerizing. We were
told that the water levels we low.
Wow.
Can't imagine it with high waters!
It doesn't look like it but that's about a 30-40 foot drop there -- my image makes it look small!
A view through the bridge railing at Boquet River falls, Wadham, NY
The old electric power plant on the Boquet River at Wadhams, New York built in 1904.
During that trip we briefly visited Lake Otsego
in Cooperstown, and
Lake Chautauqua,
both in New York state.
On the way there and back we drove
along Lake Erie and the Erie Canal for miles
and miles. So much history with this waterway.
(Forgot to take a photograph of it!)
Lake Otsego from the shores of Cooperstown


Lake Otsego, New York -- it was a cloudy day when we were there but we were
ultimately there to visit the Baseball Hall of Fame Museum.
Lake Erie from Ohio, or was it Pennsylvania?
To break up our trip
on the way there
we visited
Niagara Falls.
If you have never been -- put it on your
"Must See List". I have been there twice
and it never ceases to stun and amaze.
Spectacular, it really is.
Niagara Falls, New York
Niagara Falls looking to the Canadian side in the background.
invited a group of ladies to stay in her
lakeside home on Lake Paw Paw,
Michigan for a few days. We had a blast!
Such a pretty lake surrounded
by charming homes of all shapes
and sizes. Loved our time there.
Sunset over Lake Paw Paw
A beautiful lakeside home at Lake Paw Paw, Michigan
made a pact to meet
one day a week
to sit
along the water's edge
to catch up, share lunch, and get some sun.
Lake Michigan is a gorgeous body of water --
so
blessed to live near this Great Lake.
This has been such a wonderful thing...
enjoying the beach with friends.
I have lived near this beach for over 29 years
and there have been too many summers
when I was too busy with work to take time
to sit even ONE day at the water's edge.
Sad but true.
Making up for this lost time
this summer!
Lake Michigan from the bluff's view
Beach views looking north at the bluff's edge along Lake Michigan.
Lake Michigan
And most recently --- last week
My husband's family rented
a beach house along Lake Huron for a month
and we drove up to meet them there.
So
nice to fall asleep each night
listening the crashing waves
What a gorgeous lake.
Yes, another one!
Lake Huron, Michigan side
Harbor views at Lexington, MI on Lake Huron
Have you been visiting lakes,
Tell me about it!
Our beach house views of Lake Huron :)