Hi there!
Come on in
and make yourself comfy
as they say.
Cup of tea?
A nice book to read?
YES,
a nice book to read.
I was dusting my living room
to move around piles of books
collected equine decor books.
(I realized this is something
I have yet to blog about!)
Equestrian Style: Home Design, Couture, and Collections
from the Eclectic the the Elegant by Vicky Moon
Hunt Country Style by Kathryn Masson
Horse & Homes written and photographed by Jenifer Jordan
STABLES Beautiful Paddocks, Horse Barns, and Tack Rooms
by Kathryn Masson
Luxury Equestrian Design
by teNeues
(Do you have any of these?
Need feedback!)
KENTUCKY Historic Houses and Horse Farms
of Bluegrass Country
by Pieter Estersohn
Ultimate HORSE BARNS
by Randy Leffingwell
The English Country House
by James Peill
STABLES, Majestic Spaces for Horses
by Olga Prud'Homme Farge,
Alice De La Moureyre and Gabrielle Boiselle
The Scottish Country House
by James Knox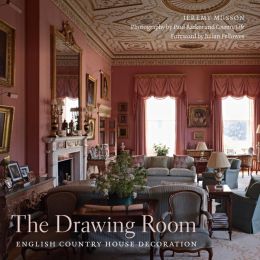 The Drawing Room - English Country House Decoration
by Jeremy Musson