If you have been around the blog a while
you know that we have two dogs,
Cicada or "Cada" joined our family first
She came to us the summer of
our 17-year
cicada infestation here in Illinois
and she ate those nasty bugs like they were candy
every day as a puppy, thus the name.
She is a lover. Great personality
and has an internal time clock
that you could set your watches to --
reminding you of her feeding time with
a 3 to 5 minute accuracy.
Don't know HOW she does it.
We love her like crazy
but that is not my reason for this post today
but you will see soon why a
new piece of art has come
into our home.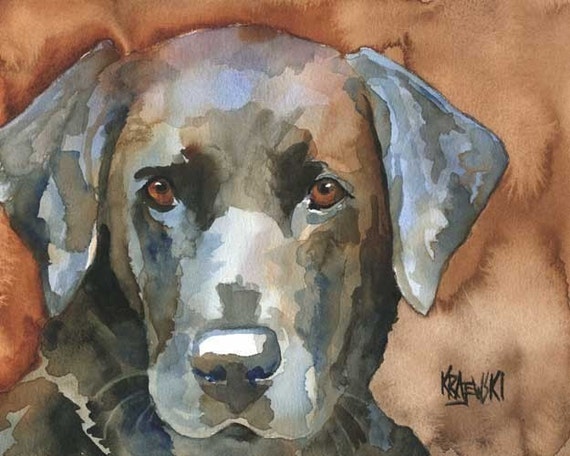 Wonderful watercolor print by Etsy's
Ron Krajewski
I got a call from my friend Eric
who I have referred to as
He was in an antique shop
in Chicago and spied this
but you can see why we love it!
It just kind of works here,