via Pinterest
A small Glen View Club individual coffee or teapot.
Have you started
"mining"
for hotel
S I L V E R?
collectible in recent years
I seem to
find it in spurts.
which makes me very happy.
For me, it's all about the patina.
Country Living
via Pinterest
It looks fantastic next to
since they are both have clean
When you pick a piece up,
it is heavy and it just feels good
Hotel silver creamer.
I love most anything silver or silver-plated,
but I have never liked pewter.
It is a little too primitive,
a little too cold and gray --
a tad bit too "Puritan" for my tastes.
(No offense to any Puritans out there:
big fan of your buckled shoes -- seriously!
Still waiting for a good pair of THOSE to show up on Ebay ...)
I like a little more pizzazz
a little more sparkle and shine.
Via
Okay, so there is no actual silver on the table here , but I loved this photo!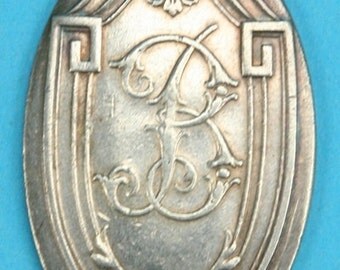 Biltmore Hotel via Pinterest
So when I bought my first pieces
of hotel silver about 4-5 years ago,
I fell in love. I got three of these
little open lidded soup bowls with handles --
or at least I think they are soup bowls?
Look at that patina!
It's sturdy and practically indestructible.
It polishes up well and comes in great
traditional shapes. It rides nicely through the automatic
dishwasher and seems to enjoy it, frankly.
Much of it carries a history
and/or a logo to identify it as to belonging to
a hotel, a railroad, a steam ship, a private club,
or a restaurant from a bygone era.
So much history with each piece.
Plaza Hotel via Pinterest
for those of you who care to know.
(Feel free to skip over this part if you don't!)
Hotel silver was made to last the ages, made of durable copper composition plated with a heavy layer of soldered nickel silver. Each piece was made to last several years
with a remarkably fine appearance and very durable.
Even though many of the grand hotels of our country's history are forever gone, several still live on in the United States and continue to operate today restored to their original grandeur.
The Palace Hotel in the 1970's, San Francisco
Some of these magnificent hotels include the The Plaza Hotel, Hotel Pennsylvania, and The Commodore, New York The Biltmore Hotel chains, the Stevens and Palmer House Hotels of Chicago, the Grand Hotel at Mackinaw Island, Michigan, and the Henry Flagler of Florida's east coast.
There are countless other hotels that had special sets
made for their businesses and these were common in
both the larger cities and smaller towns and cities as well.
MANUFACTURING OF HOTEL
SILVER
Even the smallest hotels could have marked silver plate, which included their name or logo on the side or top, or an item may have just been marked with the hotel's name on the bottom. This is also one of the characteristics that make hotel silver so dynamic. Constantly, new hotel names on silver serving pieces and flatware are being discovered. Given the vast numbers of hotels that once operated in the United States and Canada, there will continue to be new discoveries of pieces for the years to come.
Many of the silver plate manufacturer's records of what hotels, restaurants, lunch counters, etc., ordered marked silver plate are forever lost.
In the late 19th to middle part of the 20th Century, hotel silver was expensive, but considered a necessity for this type of business. Today, it would be cost prohibitive for a hotel to have the intricate, heavy silver plate pieces that once graced the tables of most American hotels and upscale restaurants.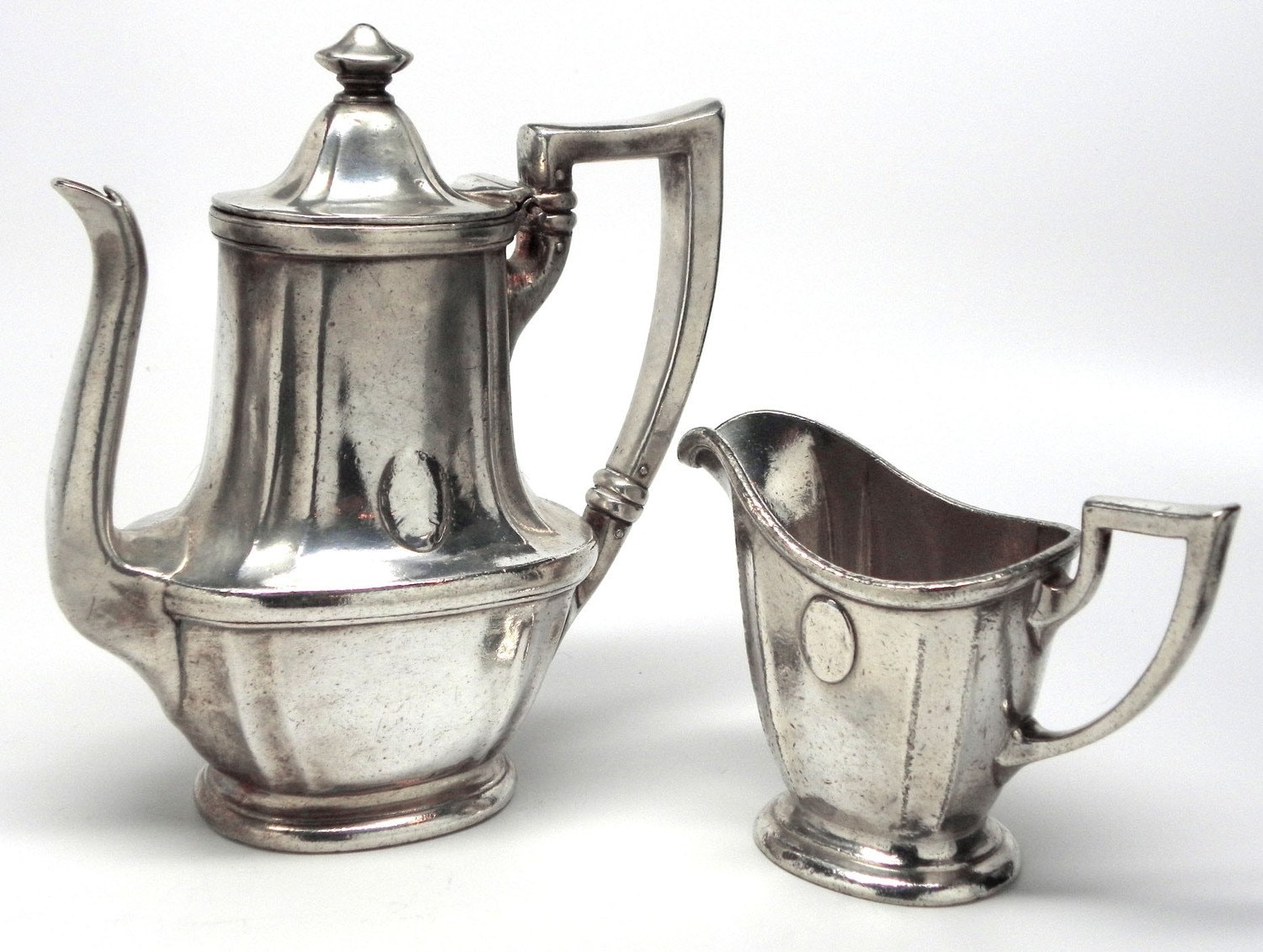 Broadmoor Hotel silver
MANUFACTURERS
The list of
Hotel Silver
manufacturers is quite extensive, which includes the largest of the manufactures down to the even the smallest silver smith shops. Gotham, R. Wallace, Meridian - Britannia, Gorham, International Silver, Reed & Barton, Rogers Bros., and many others. Most hotel silver was marked with the hotel's logo, name, or markings by the manufacturer. However, some hotels did wish to have unmarked silver plate that did not have their name or crest upon a piece, and some of the smaller hotels and businesses with smaller inventory would have their local jeweler or engraver individually mark their pieces.
Part of my little collection of creamers on a hotel silver oval platter.
Oval hotel solver charger topped with a white ironstone oval plate
and topped again with a small oval hotel silver plate.