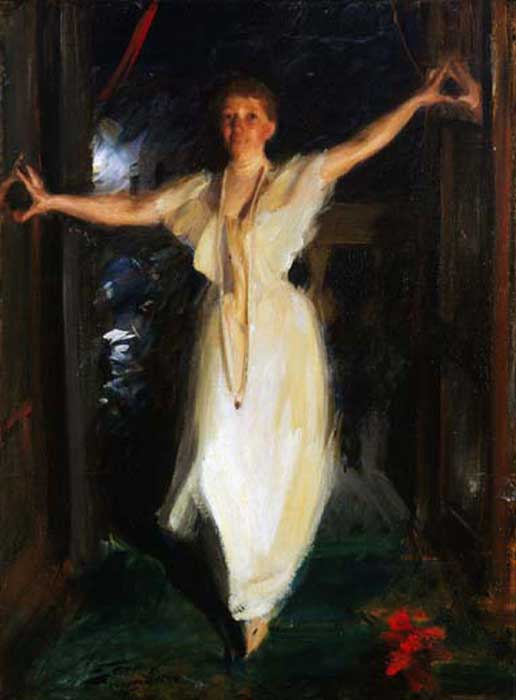 Isabella Stewart Gardner by Anders Zorn, 1894
Just got back from five days
of college visits on the east coast.
we were able to do a little
Three different Bostonians
The Isabella Stewart Gardner Museum
It is truly unbelievable.
that makes an impact on its visitors.
(Note: we were not permitted to take any photos
inside the museum, so these have all been gathered from
Pinterest and Google images.) I was sick that I could not
take any pictures of my daughter standing in this amazing space,
but I am a rule-follower so I obeyed the instructions!)
Isabella Stewart Gardner (1840 - 1924)
in 1840 as Isabella Stewart
and married a Boston man named
John Lowell Gardner Jr. in 1860.
The two of them traveled the world
and began collecting art and artifacts.
When Isabella's father died in 1891,
leaving her a large fortune, her "collecting"
took on a new purpose and acquisitions amassed.
She had always dreamed of building a museum
to contain her collections,
and when her husband died unexpectedly
of a stroke in 1898, these plans
in the undeveloped Fenway section of Boston,
and in 1899 the construction of this building began.
Two years later, Isabella moved into the new structure
with eight balconies looking down onto a Roman
mosaic courtyard surrounded by Roman
statues with tropical gardens and fountains.
The indoor courtyard has a glass dome roof four stories
above to allow natural lighting for the gardens below.

(with private living quarters on the fourth floor)
18th century Venetian chair
Titian's "Europa" dated 1561
is similar in style and architecture to a
museum in Milan,
the Poldi Pezzoli Museum
that she had
visited as a young girl.
Poldi Pezzoli Musuem, Milan
Isabella's spectacular collection of over
2,500 pieces ranges from ancient Chinese
bronzes, to Titian's Europa, and the first Matisse
acquired by an American museum.
17th century Italian leather wall covering panels
The walls within are covered with paintings
from
Rembrandt, Manet, Degas, Velasquez,
Whistler, Van Dyck, Rubens, Bellini,
and Sargent to name a few.
There are rooms with floor to ceiling tapestries,
filled with relics of cathedrals and castles
from around the world. Ancient carved figures,
furnishings, and
religious paintings
and pieces dating from the 1300's.
You just need to go and visit -- it is a gift to behold.
one
disappointing moment for me.
My most favorite non-American artist
is Jan Vermeer (1632 - 1675).
When I realized Isabella had a Vermeer -
The Concert, c. 1658 shown above,
I looked and looked and could
two thieves dressed as Boston policemen
stole thirteen works of art to include this Vermeer,
and two of her Rembrandt paintings.
They have never been found.
Empty frames hang where the stolen paintings
were once displayed.
Stolen Rembrandt: "Storm on the Sea of Galilee"
I highly recommend that you visit
this breath-taking collection and gardens.
John Singer Sargent painted Isabella several times. This is just one version.
A second one shown below two years before she passed away.
Sargent's Isabella in 1922
For museum information link here
The next time you are in Boston,
put it at the top of your list.
It's right near the Museum of Fine Arts
of this magnitude in a castle-like setting
is so much more interesting.