When you are dressing a window...
do you prefer to go with a solid neutral
fabric that you won't soon tire of....
OR
do you have a tendency to go with a big
quite a statement in the room?
I do love this pattern!
Do you change your window treatments often?
Or do you dress a window and leave it ... forever?!
Maybe you use a bold pattern in your dining room,
but more of a plain statement in your family room?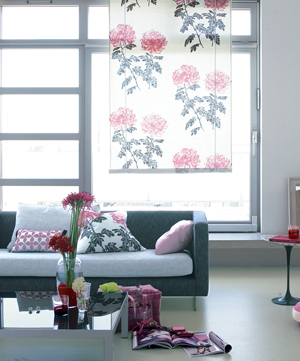 on your window dressing style.